The desire to return to "normal" after the Covid-19 pandemic is a wide-spread wish that cannot be fully realized. The word "normal" describes a world that is considered usual, typical, regular, common, or routine - an unchanged, consistent world. A world specifically set before January 2020. The only trouble is that the "normal" world is, and was always changing and evolving, just slowly and seemingly imperceptibly. Until some event suddenly is brought forward – than change becomes dramatic.


We are always changing – we get older – it's a normal process. We just hate to admit or recognize those changes. The "normal" that we were when we were 18 is definitely not the "normal" that we are today.


A good illustration is technology, which is always changing. The world was "normal" up until the Apple Computer (1976) and IBM PC (1981) were developed and then the way we all worked, communicated, and interacted changed dramatically. Amazon sold its first book online in 1995, and Google began in 1998. The first Blackberry device was developed in 1999. What was "normal" beforehand was no longer the same. And then the iPhone became available, and shortly thereafter, the iPad. In terms of technology, what's normal?


There are many other changes that were taking place in higher education pre-Covid. It was "normal" for colleges and universities to expect (to hope) that the number of high school graduates will increase and enrollments to continue to increase – even though it was common knowledge that demographic data indicated that after 2027, the trend will be a decrease in those numbers – in some states, a significant drop.




Source: Western Interstate Commission for Higher Education (WICHE) Knocking at the College Door, 2020



Additionally, the CDC's analysis of data suggests that the last quarter of 2020 showed a significant 6% decrease in births which will impact declining enrollments more than predicted. The competition for traditional high school graduates will only become stronger while declining enrollments will force colleges and universities to rethink their financial and business plans. What's normal?



Interestingly, the common belief is that for this fall, there will be a general decrease in enrollments as students and potential students make decisions about attending college. The reality right now, in July, is that the well-known, national colleges and universities have seen an increase in applications and enrollments, while other Higher Ed institutions have seen a decline or no change. Community colleges have seen a significant decline. What's normal?



Space Guidelines and Standards
As colleges and universities plan for the fall with the hope of returning to "normal", some campuses will begin to plan for renovation of existing buildings and for new construction to meet programmatic need. More than likely, part of their planning will incorporate space guidelines and standards.




Most higher education space standards that we have today, are based on the standards and guidelines that were developed in the 1950's and 1960's in Colorado and California. The Western Interstate Commission on Higher Education (WICHE) played an important role in the 60's as well. There has been some tinkering and modifications, but, for the most part, space standards can be traced back to the original assumptions that drove their creation. A major assumption then was efficiency and that is still the case today – not what is the best learning environment. Another major assumption is that the utilization of all classrooms should be treated the same independent of the pedagogy in use; all instructional labs, in term of utilization, should be treated the same – without regard to how advanced they might be.



It is time for states and institutions to reconsider and update space standards to reflect new learning initiatives, new emerging technology, online and hybrid learning, and cognitive research on how people learn. There should be a re-evaluation of these standards and guidelines with the creation of measures for new types of learning spaces – spaces that allow for multiple learning environments including collaboration areas, quiet introspection areas, computer use, and interaction space with faculty and students. Space types and standards should change to reflect higher education's acceptance and support of active learning spaces.



Office Space: Faculty and Staff
Office space usually represent about 18% of all college and university space. That is a large amount of institutional square footage for a space type that doesn't have a nationally agreed upon set of standards. In the U.S., the range is from 100 to 180 square feet but sometimes larger with a number of state standards suggesting 120 square feet for a typical office. There just is no agreement for what is a proper amount of space for a typical faculty or staff office. That lack of agreement is normal, for institutions choose a particular standard or guideline for a variety of reasons including whether they are public or private, their financial resources, and their culture.


A number of corporations have moved towards an open office environment with numerous collaboration areas, meeting areas (cutely called huddle rooms) and other spaces for privacy when required. Design firms have found the open office a positive environment for themselves and sometimes suggest it to their college and university clients as a way to increase collaboration, add flexibility, and reduce square footage. There has been much discussion about the effectiveness of the open office environment in an academic setting.



The issues now, post Covid, are who should have a private office, who should have a shared office, who should work in an open office environment, and who can/should work from home?


Can the shared and open office be made environmentally safe so that faculty and staff will feel safe and comfortable in that setting?


Clearly, anyone that meets or interacts with students should be on campus. There are those backroom administrative staff that do not meet with students that could work from home. There is the hope by some, that having select staff work from home will free up space for other uses. Unfortunately, that is not a panacea. Doing so won't free up a large amount of space in one location, but small increments of space distributed around the campus.


Each individual college or university will have to decide the office policies that will ensure that faculty and staff will feel safe and that they can work effectively. Covid has not changed the discussion about faculty and staff offices, just elevated it, made it more public, and more nuanced. That is normal.


Pedagogy and Learning
The way students learn and the way faculty teach has been evolving over time. That's normal. The rapid shift to online learning this past year was not normal. The hurried effort for faculty training, the financial resources that were required, the acquisition of instructional technology, and the effort to help students get on-line showed the resiliency of higher education – it also showed the inequity. Going back to the way things were pre-Covid is not going to be normal.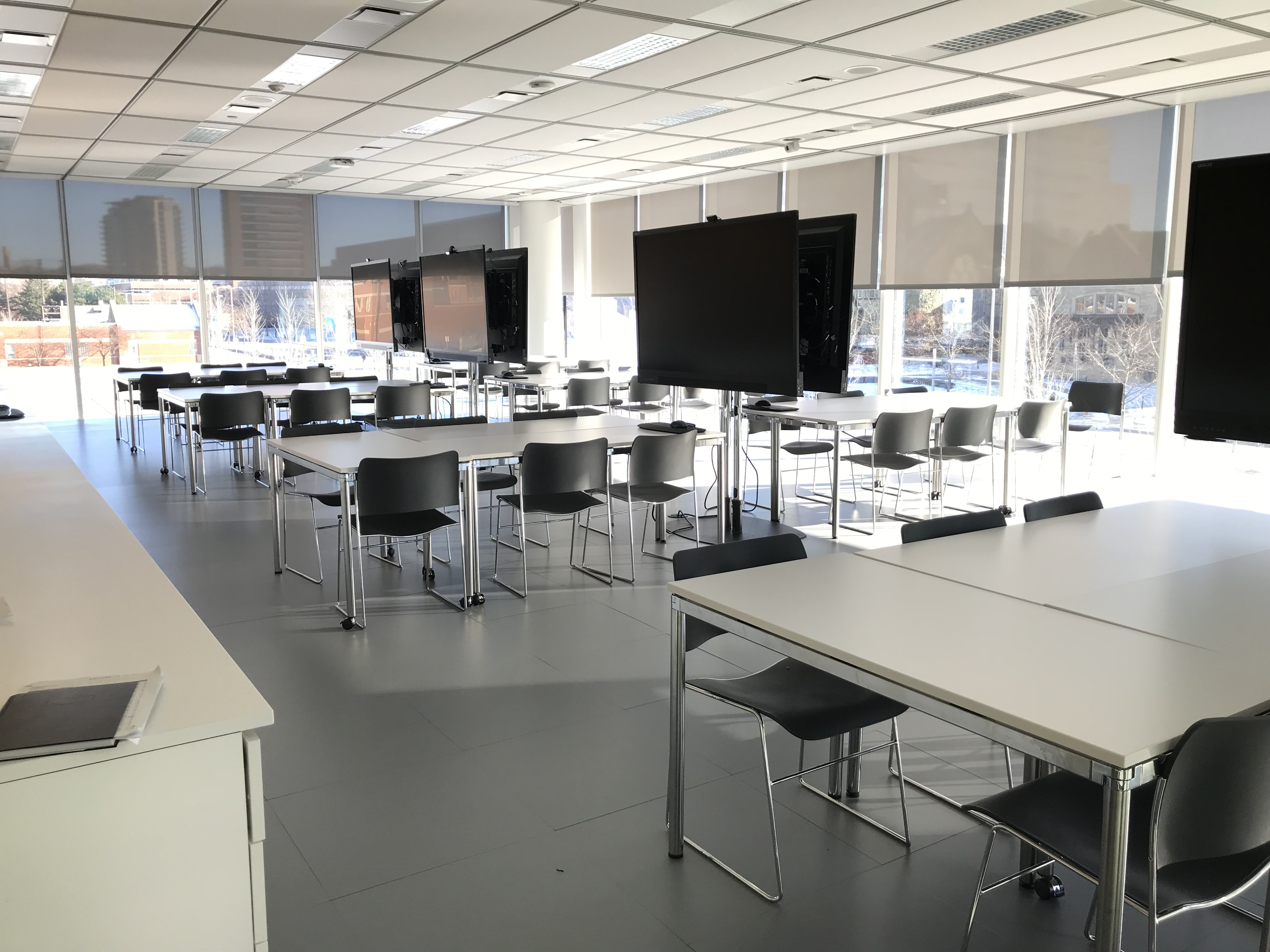 On those campuses that were all or mostly on-line this past year, returning 2nd year students will be just as unfamiliar with the campus as entering 1st year students since neither has experienced the physical campus. Although the situation is temporary, it's still not normal.


Some faculty will feel comfortable going back to the way they taught pre-Covid, others will experiment with various styles of teaching. Some students will be interested in courses with the familiar seminar and lecture settings. Other students will prefer on-line courses, while others on a combination of in-person, on-line, and hybrid. What proportion of students will be interested in each approach is unknown at this time and will probably change as the academic year progresses. It is assumed that the proportion of students interested in on-line and hybrid will be higher than in the past.


The number of teaching and learning centers has been increasing on many campuses. Many faculty turned to them during the sudden switch to online learning and hybrid courses. What will be normal moving forward is the recognition by faculty, that this resource will help them to rethink their pedagogical approach in this new reality, to better use the instructional technology that is available, to change the curriculum to better support their students' educational needs, and to be more flexible in working with students face-to-face, on-line, and in a hybrid setting.



Technology
Technology is always changing and evolving – that's normal. The impact of technology on education has been remarkable – providing ever more sophisticated tools, creating cutting-edge means of communication, and altering the way faculty and students interact, do research, and learn.
What has changed since Covid, is the faculty, staff, and student's experience in using a variety of technologies to continue the educational process. These technologies will continue to evolve and increase. Software and apps such as Zoom, MS Teams, and Google Meet will improve, while new software for online meetings, and virtual interaction will develop. The use of virtual and augmented reality in the classroom is growing, and will continue to do so. This is normal.


A typical networked classroom can be outfitted to be used as a hybrid classroom with the addition of two large screen monitors – one in the back and one up front, a floor standing flat panel monitor, group microphones, voice activated HD Cameras, a document camera, a white board or two, and of course a computer or laptop. How many classrooms should be outfitted with this technology? Long term – the need will increase and a majority of the classrooms should be created to handle a hybrid course as students become comfortable using that format.


Business schools have created effective virtual classrooms using software designed specifically for the purpose of interacting with their students in a way that simulates a live classroom.



Building Design, Renovation, and Construction
Building and life safety codes usually change slowly and deliberately – but they do change. Because of Covid, many campuses retrofitted and improved the ventilation systems in student residences and academic buildings by requiring more frequent air changes, increasing the percentage of outdoor air, and by installing filtering systems. This was an almost immediate series of retrofits on campuses to make buildings safer during Covid. This is now normal and will be an accepted approach to building design and construction.


Increasing humidification is more difficult, more complex. Increased humidity reduces the transmission of air particles that carry diseases. The literature suggests 40% to 60% as being effective in reducing transmission. This too, will be normal in the future.


The selection of building surface materials will change as antimicrobial and antibacterial material become more effective in fighting viruses, bacteria, and mold.


Normal will also be changes in cleaning protocols. Cleaning staff will probably need to increase. There will be an increase in the installation of touchless sensors on doors, lights, elevators, and bathroom fixtures.



…and three on change:



Our dilemma is that we hate change and love it at the same time; what we really want is for things to remain the same but get better." – Sydney J. Harris


"Without change there is no innovation, creativity, or incentive for improvement. Those who initiate change will have a better opportunity to manage the change that is inevitable." – William Pollard


"Time changes everything except something within us which is always surprised by change." – Thomas Hardy


… now that's normal.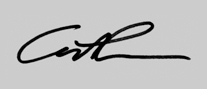 Arthur Lidsky