"I'm a success today because I had a friend who believed in me
and I didn't have the heart to let him down."
- Abraham Lincoln
The graduation rate has been used for many years as an indicator of student success. In earlier studies in the 1930's it was called Student Mortality—the percentage of students who fail to graduate—the negative of the present-day graduation rate that measures the percentage of those who do graduate.
Between 2005 and 2018, the average graduation rate in the U.S. increased by just 4% points from 53% to 57%. Two states, Alaska and New Mexico actually declined while the greatest increase in the rate was in New York and Louisiana where their graduation rates increased by 11%. The lowest graduation rate was 32% in Alaska, and the highest was 76% in the District of Columbia.1
But what is student success and why are many colleges and universities creating whole buildings dedicated to student success? To some institutions, the term "student success" is used to describe resources for those students who experience learning difficulties. To others it is a panoply of services beyond remedial that insure a student's success.
In part, the emphasis on student success is tied to student retention, which is being driven by pressure from various public and private agencies and accreditors to assess the quality or the effectiveness of an institution.
An institution's retention rate has become an element in the discussion and increasing that rate has become a priority. How to achieve a higher rate is tied to the numerous theories about the best approach to creating the environment and resources to help a student succeed. Success can be defined broadly in terms of academic, social, and communication skills.
Many colleges and universities have responded to the concept of student success in different ways from naming an office and individual responsible for student success, to providing a building dedicated to the program, to forming an organizational division whose focus is student success.




There is a trend to consolidate and centralize programs that support student success. It is not a fad nor has it been cited as a best practice but we will continue to see institutions developing and strengthening these student resources.
Some universities have created a division of student success but differ in the makeup of the division and the resources that are made available. They also differ by whether the departments and programs that are within the division are colocated or in separate locations on campus.
By far, one of the most complex and institution-wide division of student success is at the University of California Santa Cruz. Twenty-four departments and programs are within this division and they range from the Student Success Evaluation and Research Center, to Student Health and Wellness, to Student Achievement and Equity Innovation, to Student Development and Engagement. Each of these broad descriptors have from 3 to 8 departments and programs focused on student success.
The Division of Student Success at Texas A&M International University consists of Admissions, Financial Aid, Housing and Residence Life, Recreational sports, Recruitment and School Relations, Registrar's Office, Student Affairs, International Engagement, Student Conduct, Student Counseling and Disability Services, Student Orientation, Leadership and Engagement, and Student Health Services. Many of these departments are located within the Zaffirini Success Center, a facility designed and constructed for these programs.
Suffolk University's Division of Student Success consists of five units: Career Development Center, Undergraduate Academic Advising, Office of Disability Services, the Center for International Programs and Services, and the Center for Learning and Academic Success.
Wright State's Division of Student Success, has three units that are housed in the relatively new Student Success Center. The three are Foundation Studies, Academic Support, and Advising. Academic Support consists of the writing and math centers, tutoring, and supplemental instruction. Advising, although centralized in the Student Success Centers also has satellite offices at each college.
At smaller colleges and universities, student success departments and programs include math and writing centers as well as tutoring. Some institutions include career counseling and advising. Depending on the departments, these resources are typically located in the library, student union, or an administration building.
James Madison University has created a large, five story building which provides space for nineteen student focused administrative and student life offices plus various spaces that could also be within a student center. The Student Success Center contains food facilities, active learning classrooms, student collaboration spaces, counseling and health services, academic advising, the Registrar, financial aid, the business office, and various learning centers and tutoring services.
The Golden Library at Eastern New Mexico University has been transformed from a traditional library to a 21st century library—now called the Golden Student Success Center. It is continuing as a library but renovated to now include Academic Advising, Financial Aid, tutoring, a café, and other related academic support and student collaboration spaces.
One of the problems that colleges and universities face is deciding or defining what student success actually means. Is it simply increasing the number of students who graduate in a specified time, or is it related to the quality of life after they graduate? Is it retention from the first year to the second year, or is it accessibility of higher education experience to disadvantaged students? Is it accreditors or state insistence for increasing the number of students who reach degree completion?
The broader and more complex the definition, the more likely there will be an attempt to go beyond the remedial to a higher-level and integrated approach.
Student Success beyond the offices and programs that have "success" as a mission
There are other elements of a college or university that can influence student success. The supportive interaction of faculty and staff with students is crucial. Whether through student advising or interaction in an instructional setting, it is most effective if faculty can engage the students, can mentor them, can challenge them, can be seen as a role model.
Another element is the ease in which a student can be integrated into a supportive community or multiple communities. Communities vary in size and function from the entire institution to a student's major. A community can be the students in a specific course. It can also be the group of students who live in a dorm or on a floor of the dorm or even within a suite. A community can form around an athletic or recreational team or club. The key is to be part of something larger than the individual—the importance of a sense of belonging.
How safe the student feels on campus, in the classroom, in the student residence is also consequential. How safe do they feel at night as they walk home from the library, or the campus center, or a lecture. How safe do they feel walking through a parking lot to their car?


Civic engagement and co-curricular activities can enhance student success by giving students the opportunity to work with others, and by giving them real world experience.
For many students, financial support is essential if they are to continue to enroll at the college or university. Scholarships, grants, loans, and work study, are unquestionably important to student success. The average discount rate has been rising every year since it has been tracked by NACUBO. This year it is 49%. This is not a sustainable situation for many colleges and universities, but it shows how intense the competition is to attract and retain students.
The creation of various types of Living Learning Environments have been effective in ensuring student success. A living learning environment can be as varied as the Residential Commons at Colgate University, or the Minerva system at Union College, or the Arts Village at Bowling Green State University. The National Survey of Student Engagement (NSSE) has shown the positive impact of these programs on student engagement and retention.



__________________________________
Colleges and universities can provide a whole panoply of resources, but in the end, student success depends on a student taking responsibility for their own education, their own learning experience.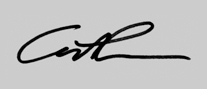 Arthur Lidsky
_______________________________
1The Chronicle of Higher Education .