Primary, middle, and high schools are creating Maker Spaces, so too are colleges and universities.
What's going on? What are these spaces?
Why is DARPA1, with $10 million, funding the creation of these spaces in a target of 1,000 high schools? Why are libraries also anxious to provide these resources?
For a long time now, we have known that active learning is an effective approach to enhancing the educational process. Just look at how the SCALE-UP2, Lab has been embraced by many campuses. Most of these labs are variations of M.I.T.'s TEAL Room – Technology Enhanced Active Learning.
Learning by doing has been a mantra in the sciences for just as long or longer. But it has only been in the past decade or so that the confluence of the physical, digital technology, and pedagogy has come together. Whether it is called make space, hackspace, inventive lab, design lab, or STEM to STEAM, it is variations of the same concept.
It is really interesting how the idea of making something has become such an important movement that spans education from primary, to secondary, and higher education. It's as if higher education has finally realized what teachers in primary schools have known for years. Learning is effective if the student is engaged in the process – and more effective still if the learning takes place collaboratively in a group.
Some people believe that the maker movement began in 1995 at a German organization called C-Base. C-Base was an informal group of people who were interested in hacking – creating – software and hardware. But it really has its origins long before then with various Do It Yourself (DIY) movements, ham radio clubs, quilting clubs, and garage tinkers. Some of these movements were technology oriented, others were workshop oriented. As technology became less expensive and more available, particularly the introduction of 3D printers, colleges and universities began to adopt these resources. It particularly resonated with engineering programs. Only within the past 15 years or so has the maker movement caught on as pedagogy.
At colleges and universities, at its broadest conceptualization, maker space is the merger of seminar space, workshop, computer lab, design studio, and breakout room. The space is sometimes scheduled for credit, more often it is used as an open lab where students make use of the resource on their own time. Although most frequently initiated by engineering programs, these spaces are being developed by the sciences, social science, and humanities programs as well.
In 2014, the White House hosted a Makers Faire where a commitment letter was signed by 150 colleges and universities with existing or planned maker resources. In addition, 130 libraries also signed a commitment letter to advance the Maker Movement. Also participating were a number of corporations and Federal agencies with various announcements of existing or proposed resources to advance and encourage Maker spaces. See the list of institutions at the end of this article.
An intriguing maker space is the Design Lab in the Duderstadt Center at the University of Michigan. It is not a maker space in the traditional sense – although students make things there. The lab itself is designed to change and be rearranged as students and faculty work within the space. The space is informally designed or laid-out into 6 areas with no walls separating the areas: open space, computers, consulting, hangout area, specialized workstations and a messy area. Just about everything is moveable and can be rearranged as needed as student interaction or faculty pedagogy require. It is an open environment and it is just as likely that a course is in process at the same time that other students are in the space working on their own projects.
Another interesting maker space is Georgia Tech's student run Invention Studio which began in 2009 and now consists of 5 rooms of various machines, tools, and technology. The Invention Studio is open to all students. In addition, at least 25 courses had their students use the Studio's resources last year. The rooms vary from a quiet meeting room with computer workstations to a noisy/dusty wood working space, to a welding area, and space for laser cutters, injection molding, and 3D printers and scanners. The Invention Studio has trained technicians/instructors and provides numerous opportunities for hands-on training and educational workshops.
Moving away from engineering for a moment, the University of Mary Washington has a maker space, the ThinkLab, which supports the College of Education and the Division of Teaching and Learning Technologies. The ThinkLab is located within the library, has an array of equipment and high-tech tools for 3D printing, electronics, and robotics. Several courses are taught within the lab, and the space is available for independent student work as well.
Case Western Reserve, with its Think[Box], is creating the largest maker space in the country. It will be a 7 story, 50,000 square foot maker resource that will be available for all departments, students, faculty and staff at the University, as well as a resource for the nearby colleges and universities in Cleveland. The ground floor will be designed for community purposes, workshops, training and meetings for community groups, nearby academic institutions, k-12 students, and corporations. Other floors will be designed for collaboration, prototyping, fabrication, and the staffing and resources to aid in the entrepreneurial process from concept to the market. There will also be space for incubating university and community start-ups. A truly collaborative resource.
Finally, why is DARPA funding maker space at the high school level? DARPA, through its MENTOR program has teamed with Make Magazine and with Otherlab to provide the physical resources to mentor and support the next generation of entrepreneurs and designers. The goal is to establish maker spaces in 1,000 high schools. DARPA's concerns is that the U.S. is losing the ability to invent and to make things. One of the ways to off-set that loss is to reach out to high school students.
This is certainly the time for the Maker Movement to expand into educational institutions as well as various community centers and forums. These spaces are transforming the way students learn and interact, and hopefully, creating a population unafraid to experiment and create.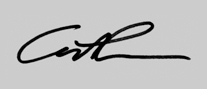 Arthur Lidsky
_______________________
1 Defense Advanced Research Projects Agency
2 Student-Centered Active Learning Environment for Undergraduate Programs