A strategic plan is an essential and early first step in the campus planning process. It provides context and direction for a campus plan. Unfortunately, on many campuses, the strategic plan has lost its meaning and effectiveness. It is disconcerting to see a "strategic plan", created in a participatory process involving a broad spectrum of the community, a year or two in development, with most participants pleased with the result, formally approved, and yet — it is not a plan. Rather, it is a statement of goals. Sometimes the goals are focused on supporting the institution's mission; sometimes the goals are focused on achieving the institution's vision of the future.
Goal setting is a critically important early step in the planning process for any college or university — but goals, by themselves, do not make a plan. What is missing is the difficult piece of the process — identification of the strategies for achieving those goals and identifying the person or department who will be responsible for each strategy. See the example below from a mid-west law school's strategic plan. The school identified 6 strategic goals and 14 strategies for attaining those goals. An example of achieving one goal is described below.
Goal 2: Enhance the Experience of our Students
Strategy 1: Augment mentoring/advising, including improved curricular guidance
Strategy 2: Build on our strength in skills training
Strategy 3: Improve the first year experience
Strategy 4: Increase diversity in the student body
Strategy 5: Enhance long-term career prospects for our graduates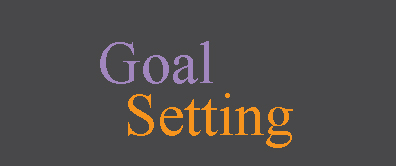 Action Items for Strategy 1 include:
Improve the faculty advising program
Hire an additional full-time academic support instructor, starting no later than FY11
Inaugurate a "take a law professor to lunch" program, including financial support
Increase availability of faculty for individual/small group consultation with students
Continue to implement informal/formal gatherings with dean/associate deans to advise students/obtain feedback about student concerns
Continue to ensure student participation on appropriate law school committees
Continue to conduct regular meetings between deans and SBA president
In addition to having strategies for achieving those goals, the plan also had action items for realizing each strategy and a list of metrics for measuring and assessing how well the goal was being obtained.
An effective strategic plan will have the following components:
An institutional mission and vision statement
A set of goals
Strategies for realizing those goals
A timeframe for the plan
Resources required — faculty, staff, facilities, financial
Identification of who is responsible for managing the strategies
Priorities
Metrics to measure progress towards strategy and action completion.
Setting Priorities
Even with a well-crafted strategic plan, an institution's physical planning will lack direction without clear decisions regarding priorities. Setting priorities ought to be fairly easy, but it is not. Each institution must decide who sets priorities and how open the process should be. Not everything is, or should be, a high priority and the process of deciding is political, emotional, social, and has implications for the curriculum, staffing, facilities, finances, and the attraction and retention of students and faculty.
There are different methods for prioritizing — from the simple grouping of projects or strategies into High, Medium, and Low categories to the same principle but different descriptor categories of Essential, Desirable, and Enhancement.
Project managers use some variation of what has become known as the Iron Triangle of Scope, Time, and Cost — sometimes using Quality instead of Scope.
There are various quantitative methods that give a semblance of rationality. Essentially, criteria are defined and each given a weighting number that represents how important that criterion might be. However, any group of committees looking at the same projects and the same criteria will inevitably differ on weights assigned and how the criteria might be applied — it is not always a replicable result.
Another method is one that Dr. Stephen Covey has described where projects or strategies are place in a matrix that has the following axis: Important — Urgent, Important — Not Urgent, Not Important — Urgent, and Not Important — Not Urgent.
The method I like is similar to Covey's and I first saw this method in use at the College of Wooster presented by Dr. John Sell. The axis of the matrix is Supports the Mission, Benign to Mission, Urgent, and Not Urgent. Those projects or strategies that fall into the quadrant of Supports Mission and Urgent would be the highest priorities while those that fall into the quadrant of Benign to Mission and Not Urgent would be the lowest priority.
The strategic plan and priorities are the essential beginning of a campus planning process. Without them, any planning process will falter and be diminished.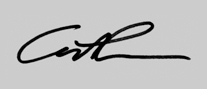 Arthur Lidsky