Old Faithful, Yellowstone National Park, Wyoming
From A Nation at Risk in 1983, to the Neal Report in 1986, to the 2007 Rising Above the Gathering Storm, to President Obama's emphasis on STEM education—the need to improve how we educate students and how students learn has been talked about, criticized, supported, standards created, and standards modified.
There are various indicators which show that the U.S. educational system—elementary, secondary, and higher education—has fallen behind a number of countries. In a 2010 study published in the British paper, the Guardian, 470,000 15-year olds from 65 countries were tested for reading, math, and science knowledge and skills. The U.S. ranked 17th in reading, 31st in math, and 23rd in science1.
During the past thirty years or so, a large and growing body of knowledge has developed about how we learn and the various ways to encourage and support student learning—not only in K-12 but in post-secondary education as well. There is recognition that students must take responsibility for their own education. That students learn best when they are actively engaged. There should be a balance between working individually and working in teams or small groups. There is a benefit to integrating knowledge across disciplines. What we have learned and are continuing to learn is to have an impact on pedagogy, curriculum, and facilities.
Last year the National Research Council of the National Academies published a book titled A Framework for K-12 Science Education which recommends three dimensions for a framework:
1 – Scientific and engineering practices
2 – Crosscutting concepts that unify the study of science and
engineering through their common applications across fields
3 – Core ideas in four disciplinary areas:

physical sciences life sciences earth and space sciences
engineering, technology, and application of science
Now educators, teachers, faculty, researchers, and parents are exploring another initiative, widely dubbed STEAM. There is growing interest and increasing experimentation in merging the STEM disciplines with the arts. Someone very cleverly created the acronym STEAM to represent these initiatives. The literature has a variety of cute titles playing with the word Steam. So we have Steaming Ahead; Building Steam; Steam Heat; From Stem to STEAM; etc. But the notion of integrating the arts with the sciences is not new. In fact, we can go back several centuries to Archimedes or to Leonardo da Vinci—to the artist/scientist—to the Renaissance man.
There have been a number of movements integrating the arts with science or engineering. In the 1960's, 70's, and 80's there was collaboration between engineers and artists—Experiments in Art and Technology which grew to more than 20 chapters throughout the country. But these were professionals bridging the disciplines, whereas STEAM is a rethinking of the way in which we educate students in the sciences and the arts.
The objective of a STEAM curriculum is to foster the true innovation that takes place when combining the perspectives of a scientist and an artist2. The idea is not to convert a scientist to an artist or to force an artist to be a scientist. Rather it is to open the student's mind to new ways of seeing and experiencing the world. It is to train, encourage, and nurture creativity and innovation—whether it is defining an experiment, building a device, creating an app, solving a math problem, or sculpting an artifact.
Colleges, universities, and schools are exploring these disciplinary overlaps as a way to enhance student learning and to foster creativity. Important research on learning and a STEAM curriculum is developing at Brown, Duke, Harvard, RISD, RPI, San Diego, Stanford, UCLA, Vanderbilt, Wesleyan, and Wisconsin.
The STEAM Journal is being hosted by the Claremont Graduate University.
Experiences across the country have revealed that education is best met in hands-on, experiential, lab-rich environments with project-based curriculums which will produce teachable moments and a community of learners.
In his 2008 article (Arts Foster Scientific Success: Avocations of Nobel, National Academy, Royal Society, and Sigma Xi Members) in the Journal of Psychology of Science and Technology, Robert Root-Bernstein looked at all Nobel laureates between 1901 and 2005, the Royal Society members from 1932 to 2005, all National Academy of Science members from 1877 to 2005, and two avocation surveys of Sigma XI between 1936 and 1982. Equating Sigma Xi with the typical scientist, the study showed that members of both the Royal Society and the National Academy were significantly more likely to have an avocation in the arts and crafts. More revealing, well over 90% of the Nobel laureates were or are engaged in the arts as an avocation.
"After a certain high level of technical skill is achieved, science and art tend to coalesce in esthetics, plasticity, and form. The greatest scientists are always artists as well."
—Albert Einstein
The American Association for the Advancement of Sciences (AAAS) had a panel discussion about "Artful Science" organized by John Jungck, who is the Director of Interdisciplinary Science Learning Laboratories at the University of Delaware. The University of Delaware has created a new Interdisciplinary Science and Engineering Laboratory focusing on the environment and energy. Laboratory teams will include biologists, mathematicians, artists, and policy specialists.
So what are the facility implications of STEAM?
One interesting implication is the similarities in building characteristics—a properly designed science building and a properly designed arts building have similar needs and requirements—HVAC, for instance, as well as structural bay sizes, the storage of chemicals, treatment of dust, and a higher than normal floor to ceiling height. Another is the need for flexibility and the ability to modify the space. This is true for most academic buildings, but more so for science and the arts. A number of campuses have former science buildings that have been renovated for the arts—Carleton College, for instance.
Another implication is the need for common community spaces and the careful placement of these resources to encourage serendipitous meetings.
It is easier at the secondary school level for both arts and science departments to be located within the same building—the scale is different than at the college level—they have smaller departments and no research space. The Madeira School in McLean, VA is embracing STEAM and is planning a combined building for the sciences, math, studio arts, and theater. There will be one, shared office for the faculty, combined labs and seminar spaces, and the sharing of various student breakout rooms and collaboration areas.
The Whitehorse Hall for Arts and Sciences at Everett Community College is designed with science labs within an inner block of space while art studios are placed along the periphery.
The new Structural and Materials Engineering Building at the University of California San Diego is a true STEAM building with the Department of Structural Engineering, Department of Nano-engineering, Visual Arts Studios, the Center for Interdisciplinary Science for Art, Architecture, and Archeology, and the Center for Medical Devices and Instrumentation. A number of small centers that blur the boundaries between engineering and art will also be within the building. In addition to this innovative building, the University is offering a Master of Education in Science, Technology, Engineering, Arts, and Mathematics.
On many fronts—primary, secondary, and post secondary—there are numerous examples of initiatives that are crossing boundaries and creating interdisciplinary programs and facilities to encourage the blending of science and the arts.
I really hate to say this, but it looks as if STEAM is gathering steam.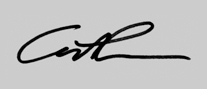 Arthur Lidsky
_________________________
1 Source: Organization for Economic Cooperation and Development
2 I am using the artist to include studio arts, performing arts, writing, crafts, etc.