The library – as a symbol, as an academic resource, as a building – is in transition. There may never be a final state for the library as it continues to change in response to many forces. More than any other resource on a campus, the library is changing and must be designed for the incredible change that is occurring as the library evolves from warehousing information to being a river of information and a center for collaboration and interaction.
The quiet, staid building for individual study is morphing into a dynamic, technological collaborative learning and research resource.
LIBRARY USAGE
In general, there is a decline in personal interaction with reference librarians. The first choice for students is to use Google, Yahoo, and other commercial search engines. They are quick, easy, and accessible from anywhere there is a computer.
There is also a general decline in circulation patterns as fewer books are actually checked-out. There is, however, an increase in Inter-Library Loan as libraries broaden their collection by networking with other libraries and share collections.
Nonetheless, the use of libraries on college and university campuses is increasing.
WAREHOUSE TO RIVER
Over time, the rate of library book acquisitions will decline as libraries increase the number of on-line resources, journals, and related databases. There will be books for a long time, but how extensive should the on-site collection be?
Collection management is becoming more important as librarians decide whether a particular book should be maintained on campus or placed in an off-site holding area easily accessible by library staff. A number of libraries are moving books off-site to provide more room for student and faculty study, interaction, and collaboration spaces.
The idea of the library being a warehouse of books is changing as libraries evolve to a more service oriented resource that provides a centralized space for interaction and collaboration.
Is it important for the library to own a book or to provide access to it? As costs go up, more and more libraries are collaborating with other libraries sharing their collections. A specific book can be delivered in hours or a day or two using inter-library loan.
COLLABORATION AND INTERACTION
The advent of the Information Commons is the result of the melding of reference services, information technology, and research on how people learn. The information commons is a computerized space within the library, staffed by both reference librarians and IT professionals skilled in assisting students and faculty in their search for information and knowledge. The information commons is typically a highly active and dynamic space sometimes associated with food services of one type or another – a café, for instance – and usually designed with a number of formal and informal small group meeting spaces, individual study spaces, seminar rooms and places for students to work and study together.
A small group space is typically designed for 4 to 6 students, sitting at a table, with a smart board or white board, computer, projector or wall mounted flat screen, power for laptops, network port, and wireless access. These spaces can be individual rooms with or without doors; they can be alcove spaces, or spaces that use furnishings for visual privacy.
In newly designed buildings, these resources are programmed and designed from the start. In renovated buildings, the need to create these kinds of spaces within the existing building is forcing librarians to look at the size of their collections and to decide the best way to replace book shelves with collaborative spaces for students and library patrons.
TECHNOLOGY
More than any other factor, the advances, diversity, and rapidity of technological change is changing the library and will continue to change the library. The relation is symbiotic.
The existence of computers in libraries isn't cutting-edge, but an essential resource – whether they are in the information commons, open computer labs, or individual computer workstations distributed throughout the building. Some libraries loan laptops by the hour, day, and week.
Usually the library is both wired and wireless. Some campuses allow guest access to the internet.
Many libraries are creating web access with a consistent interface for the variety of databases that they provide.
Some librarians are advocating for the implementation of Web 2.0 to speed access and ease of use.
An interesting experiment currently in process is the creation of user defined information through blogs, wikis, and instant messaging. Much like Wikipedia, these networks are expanding the scope and extent of information available.
So what should the library of the future look like? No one can predict because it is an ever changing target. It certainly will have books, just fewer. It certainly will have some version of the information commons. It certainly will be a placed for interaction and reflection – for discussion and quiet. It certainly will be a place where technology undergirds student and faculty interaction.
The single most important characteristic of a new library building is the ability to facilitate change: changing technology and infrastructure, changing spaces, and changing human dynamics.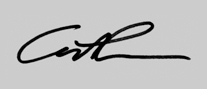 Arthur Lidsky