It is not often that a quote from the Old Testament can be found in a piece about campus planning. Having an institutional vision is one of the most important first steps of a campus planning process. Yet, often it is either missing entirely or done so poorly that it squanders its impact.
Most vision statements are less about defining a future, than describing the present. They are more a mission statement that describes what the institution is presently doing than a statement of what the institution intends to become.
Most vision statements are so generic that they are interchangeable – just swap the name of your college or university with some other institution's vision statement and see if it applies.
Words such as "we will become ..," or "we aspire to be ..," or "we will be ..," are indicative of a vision statement that is describing a future state. Jim Barker, the President of Clemson University in South Carolina had a simple but very effective vision: "Clemson will be one of the Nation's top-20 public universities." That vision has helped to transform the University.
A vision statement is worthless, if there isn't a plan to achieve it. For instance, Clemson's vision was accompanied by 27 goals that were divided into five categories: academics, research and service; campus life; student performance; educational resources; and Clemson's national reputation. Responsibility for realizing the goals was assigned to actual people or the offices they held. Both vision and goals were approved by the Board.

Clemson University

The results of this simple vision are:
the hiring of 320 new faculty with an emphasis on research
greater proportion of grad students
increasing quality of students, faculty, and staff
significant increase in fund-raising and capital projects
doubled sponsored research funding in three years
increased space
created joint University and corporate research park
and USNews ranking moved from the mid 30s to the low 20s. In spite of the recent flap over Clemson's conduct regarding USNews surveys, a rise of this magnitude would not have been possible without the strong vision and tangible results.
Shirley Ann Jackson, the President of Rensselaer Polytechnic Institute, developed another example of a simple, but effective vision: "To achieve greater prominence in the 21st century as a top-tier world-class technological research university with global reach and global impact." RPI developed 150 goals to support this vision and these goals fit into six themes: resident undergraduate education; research and graduate education; education for working professionals; scientific and technological entrepreneurship; Rensselaer communities; and enabling change. Again, key leaders were charged with achieving goals. Both vision and goals were approved by the Board.
The results of Dr. Jackson's simple vision are:
80 new faculty
doubled the amount of sponsored research dollars
anonymous gift of $360 million
new biotechnology center
new experimental and performing arts center
new interactive pedagogies across all curricula
The lack of an institutional vision is a failure of leadership – because it is the responsibility of the president or the executive cabinet to create a sense of direction toward a future and a detailed, strategy and accountable plan for achieving that vision.
"The planning effectiveness of a campus depends on the planning effectiveness of its presidential leadership. There is no escape from this situation." John Millett
"You got to be careful if you don't know where you're going, because you might not get there." Yogi Berra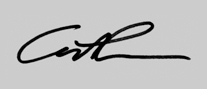 Arthur Lidsky