The economic environment is bleak. Endowments have been reduced, in some instances by one third, and those institutions whose budgets depend on endowment income have been hit hard. Private, tuition driven institutions are seeing students flock to the public sector to find less expensive education. Applications to public colleges and universities are up significantly from the year before as students seek a less expensive education.
Cities and states are seeking financial relief and there will be few educational systems that will be spared from cost reduction.
More than ever before, colleges and universities must act strategically and deliberately. Planning now is essential — not something that is done from time to time — but incorporated into every aspect of campus management.
Any initiative that does not support the mission of the institution should be questioned. "Mission critical" has become a buzz-word — but the concept is important. Those programs and initiatives that are essential to institutional mission should be supported, and those that are not should be questioned, minimized, or eliminated.
Difficult decisions about academic departments and programs must be made. How appropriate is a one or two person department? Can or should any department or program be eliminated?
Can the number of faculty be reduced? As faculty revise retirement plans and opt to continue to work, creating or redefining early retirement incentives will be important. No area should be sacrosanct. The number of administrators and staff should be on the table as well.
Enrollment is another area for assessment. Whereas increasing the enrollment will add income, there are faculty, staff, and facility implications. At what point does increasing enrollment become more costly because of the need to increase the number of faculty or the amount of space? In terms of space, it is not just office and classrooms, it is labs, studios, dining, and residential space that will most likely be affected.
If the number of faculty remain the same and if section size is allowed to grow, are the number and size of existing classrooms, labs, and studios sufficient? It is easier to change utilization than change the number and size of rooms.
Using facilities more effectively is also an effective way to respond to the economic downturn. There are a number of utilization guidelines that can be applied to ensure proper use of classrooms and labs. One common factor addresses the number of hour per week that a classroom is scheduled during the day — 30 hours per week. There are several that address how a lab is utilized depending on whether the course is introductory or advanced: 20 hours per week for introductory courses; 12 to 18 hours per week for more advanced courses.
None of this will be easy, but the nation's financial situation gives the institution a chance to realistically think strategically and to realistically assess its mission. Coasting is not an option. Now, more than ever, adjusting programs to mission is a rational approach to survival in the coming years. Setting priorities is a must and creating a plan provides the context for decision makers.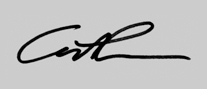 Arthur Lidsky