An Intentional Front Door

How do you know which door to a building is the front door?
In many cases, the front door is an architectural gesture while other doors are used for day-to-day activities. Subtle and direct clues, cues, and cultural symbols combine to help identify the main entrance. These include landscape and pathways, an architectural element of glass and height, material, color, signage, and sometimes a platform and stairs. In ancient times in Egypt and Asia, large statues of gods and goddesses flanked the door and
provided safety.
At the campus scale, a related question can be asked: does your campus have a front door — an easily recognized main entrance? Should it have? Some campuses have a definite main entrance — Furman University, for example has one of the most attractive.


Furman University
Other campuses have several entrances, some more defined than others — St. Lawrence for example. A number of urban campuses have no discernable entrances as their buildings are often interspersed with other property owners and buildings making it difficult to define the campus boundaries. For M.I.T., the front door to the campus really is the front door to a building — 77 Mass. Ave., under the Great Dome.
First impressions are important as students shop around for a college or university that they believe best meets their criteria, expectations, and biases. What impressions does a visitor receive when they arrive on your campus?
Although not all campuses have, or should have, a front door, visitors to the campus should know when they have arrived through physical and visual clues that help orient the visitor and guide them to their destination with parking nearby. A number of institutions have found it beneficial to have the Admissions office near the entrance, easily identifiable and accessible.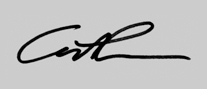 Arthur Lidsky