Campus planning is a broad and inclusive decision making process. The campus plan is a product of that process while campus design is an intrinsic characteristic of the campus plan.
Difficulties arise when one is confused with the other. Design without comprehensive planning is ad hoc and lacks substance. Often, a college or university seeks a campus plan, but develops a campus design, without understanding the difference, and without understanding or appreciating the complexity of the planning process.
Vocabulary Distinguishes Planning from Design
The vocabulary that is used with planning and design is different as well. In planning, discussions focus on mission, vision, needs, programs, initiatives, curriculum, pedagogy, research, alternatives, benchmarking, condition, consensus, enrollment, funding, implementation, interaction, participation, peer comparison, timeframe, and utilization.
Words and concepts used in the process of campus design include: architectural style, building elements, campus style, design principles, campus characteristics, landscape, lighting, materials, massing, natural site characteristics, outdoor spaces, pedestrian circulation, scale, signage, street furniture, topography, and vehicular circulation.
Successful Campus Planning Begins with the Institution's Mission and Vision
To be successful, campus planning should encompass broad representation and participation within the institution and be intricately intertwined with the college or university's strategic, academic, and enrollment plans, campus life initiatives, and financial resources. The beginning point, of course, must be the institution's mission and vision.
John Carroll University recently developed one of the best examples of mission and vision incorporated into the planning process. Although used primarily for facility planning, it is a model for campus planning as well. Fundamental to the vision were six themes: curriculum integration, use of technology, student recruitment and retention, student and faculty research, pedagogy and faculty/student relationships, and pre-k-12 science and mathematics education. Each theme had its rationale, set of goals, and implementation strategies for realizing the goals. Some of the strategies had staffing implications, others had campus and facility implications, and still others had programmatic or pedagogical consequences.
Successful Campus Design Has a Set of Guiding Assumptions
Campus design, like campus planning, should have an underlying and guiding set of assumptions. Without institutional agreement on a campus design philosophy, design of a campus will be based on the architectural fad du jour, or the loudest voice, or a donor's desires.
In preparing design guidelines for future campus development, Clemson University identified overarching design principles. These principles fall into three categories –– to promote intellectual and social interaction, to respect cultural and historic resources, and to value sustainable design. From these principles, Clemson developed a set of design guidelines and planning standards that provide the University with a working framework to guide any changes to the campus. The design guidelines are more specific than the principles and provide direction for campus design, landscape, and building projects.
Campus planning and campus design –– process and product; both rely on fundamental but different assumptions; both require a related but different approach. Planning is action oriented –– design shapes the action. Don't confuse the two.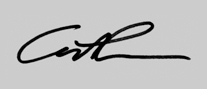 Arthur Lidsky