News
ACUHO-I/APPA
Facilities Workshop
Charles Craig will be presenting Re-defining the Design Standard for the November 3-6 Facilities Workshop in Tampa FL jointly presented by the Association of College and University Housing Officers-International and the Association of Higher Education Facilities Officers.
Spring Hill College
Renewal Celebration
Spring Hill College, a DLC+A client, recently held several events in "celebration of a renewed Spring Hill College, honoring those who contributed to its transformation." Charles Craig, who prepared the campus plan, spoke at the dedication of the Marnie and John Burke Memorial Library and Rydex Commons.

DLC+A Speaking at
Project Kaleidoscope
Arthur Lidsky will be giving a talk at the joint Project Kaleidoscope/National Institute for Technology and Liberal Education
(PKAL/NITLE) conference on New Learning Spaces October 22-24 at Vassar College.
DLC+A To Be Faculty at Integrated Planning Institute
Arthur Lidsky will be a faculty member presenting on campus planning for SCUP's Integrated Planning Institute on January 20-24 in Tempe, Arizona. The session will be: Step II: Integrated Application-Integrated Planning and Problem Solving.

Student Impressions
Choosing a college or university is often a mystical correspondence of the rational and the irrational — the emotional and the cool. A prospective student's decision making process is, at times, neither obvious to the intellect nor apparent to parents. It's like falling in love.


So how does an institution influence a prospective student's impressions of the campus?
The impression of the campus environment, buildings and land, is only one factor. Consider these others:
Admissions offices that resemble residential living rooms
Student tour routes that admissions officers carefully craft
The unfortunate institutional fad to use star architects to create an architectural statement, i.e., building as sculpture.
But students perceive the campus in a more complex and sophisticated way:
The quality and strength of the academic program and the institution's reputation
The perceived accessibility of the faculty and the sense that the administration listens
The racial make-up of a campus and the extent of diversity
The perception of a college or university's social life, informed by friends, siblings, the media, and apocryphal tales.
Still, one of the strongest — overlooked — influences affecting student impressions of a campus is the subtle, personal connection created by the student tour guide. How the guide feels about the campus and expresses that feeling will have a significant influence on the perspective student's perception of the institution.
Do you want to have a significant impact on student perceptions? Do a better job of selecting and training your student tour guides.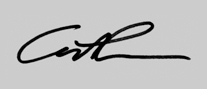 Arthur Lidsky